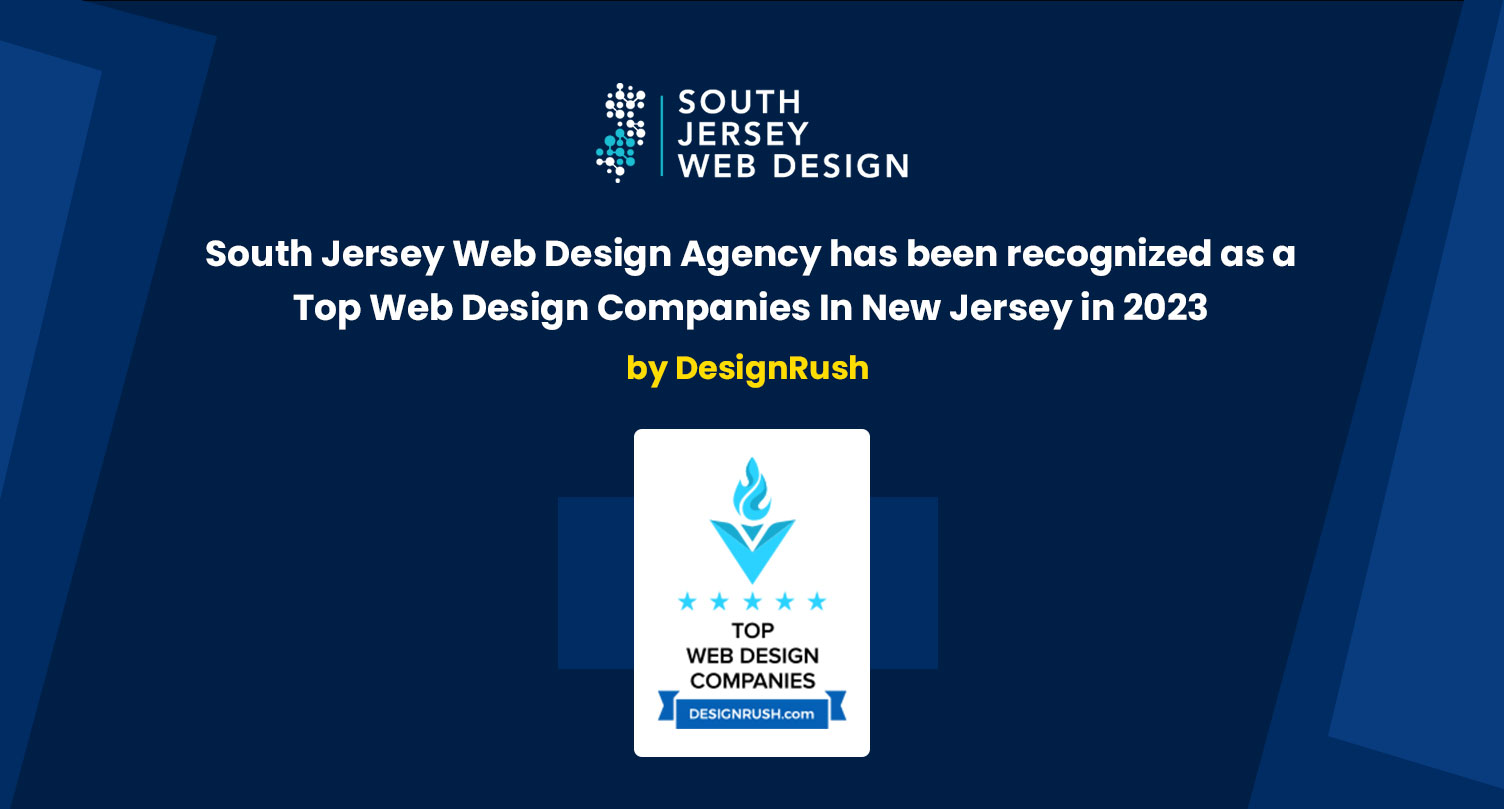 DesignRush is a B2B marketplace that connects brands with professional full-service agencies, web design companies, digital marketing firms, and top technology companies. As a leading online platform connecting businesses with the best digital agencies, DesignRush is proud to recognize South Jersey Web Design Agency as a Top Web Design Company in New Jersey for 2023.
At DesignRush, we understand the importance of having a strong online presence in today's digital world. A well-designed website can make all the difference in a business's success. This is why we take pride in recognizing companies like South Jersey Web Design Agency for their dedication to creating custom, user-friendly, and optimized websites.
South Jersey Web Design Agency is an exceptional agency that has stood out for their commitment to providing high-quality web design services to businesses in New Jersey and beyond. Their focus on user-centered design, custom designs, mobile-friendly design, SEO-friendly design, and ongoing support has earned them a spot as one of the top web design companies in the state.
"It's genuinely an honor for our agency to be acknowledged for our skills. This is especially notable since we are in such a competitive market" said South Jersey Web Design Team.
South Jersey Web Design started out as an IT consulting company (RVL Consulting) and has grown into one of the more successful and sought after web design companies in the tri-state area. Our expert search engine optimization strategies and long standing reputation with our clients has lead us the #1 spot on most popular search engines for potential customers looking for web design services in the area.
South Jersey Web Design Agency's approach to web design is centered around the user, with every aspect of the design carefully crafted to improve the user experience. The agency works closely with clients to create custom designs that align with their brand identity and goals.
In addition to custom designs, South Jersey Web Design Agency creates mobile-friendly and SEO-friendly websites to improve search engine rankings and drive more organic traffic to the website. The agency also provides ongoing support to ensure that the website is always up-to-date and performing at its best.
Services Offered
Areas that South Jersey Web Design specializes in include:
Web Design
Web Development
Ecommerce Development
Online Marketing
Content Management Systems
Web Maintenance
Search Engine Optimization
If you're looking for a reliable and experienced web design agency in South Jersey, look no further than South Jersey Web Design Agency. Our team has the expertise and creativity to bring your online vision to life, whether you need a brand new website, a redesign of an existing one, or ongoing maintenance and support. We specialize in custom web design, e-commerce solutions, responsive design, SEO optimization, and more. Plus, we offer competitive pricing and exceptional customer service to ensure your satisfaction every step of the way. Contact South Jersey Web Design Agency today to learn how we can help take your online presence to the next level.