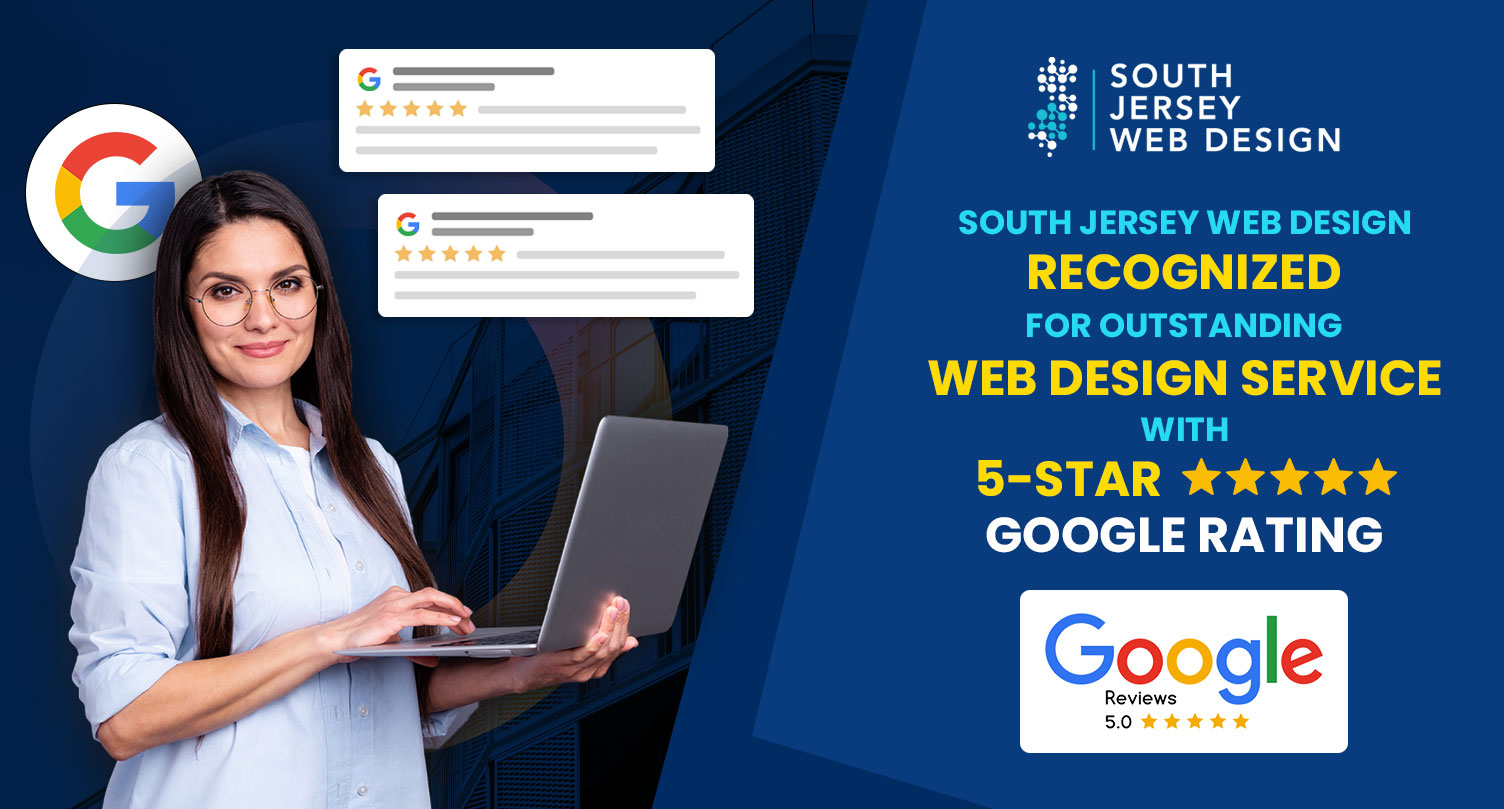 We are thrilled to announce that South Jersey Web Design has been recognized for outstanding web design service with a 5-star Google rating. This achievement is a testament to our commitment to providing exceptional web design solutions to businesses in South Jersey and beyond.
At South Jersey Web Design, we believe that a well-designed website is a critical component of a successful online presence. Our team of experienced designers works closely with clients to understand their unique needs and goals, creating custom websites that are visually stunning, user-friendly, and optimized for search engines.
Our dedication to delivering top-notch web design service has earned us a loyal clientele and numerous positive reviews. We are proud to have received a 5-star rating on Google, a testament to the quality of our work and the exceptional customer service we provide.
Whether you're looking to build a new website from scratch, redesign an existing site, or enhance your online presence with digital marketing services, South Jersey Web Design has the expertise and experience to help you achieve your goals. Contact us today to learn more about our web design and digital marketing services.
Original published here: https://www.einpresswire.com/article/627146859/south-jersey-web-design-recognized-for-outstanding-web-design-service-with-5-star-google-rating