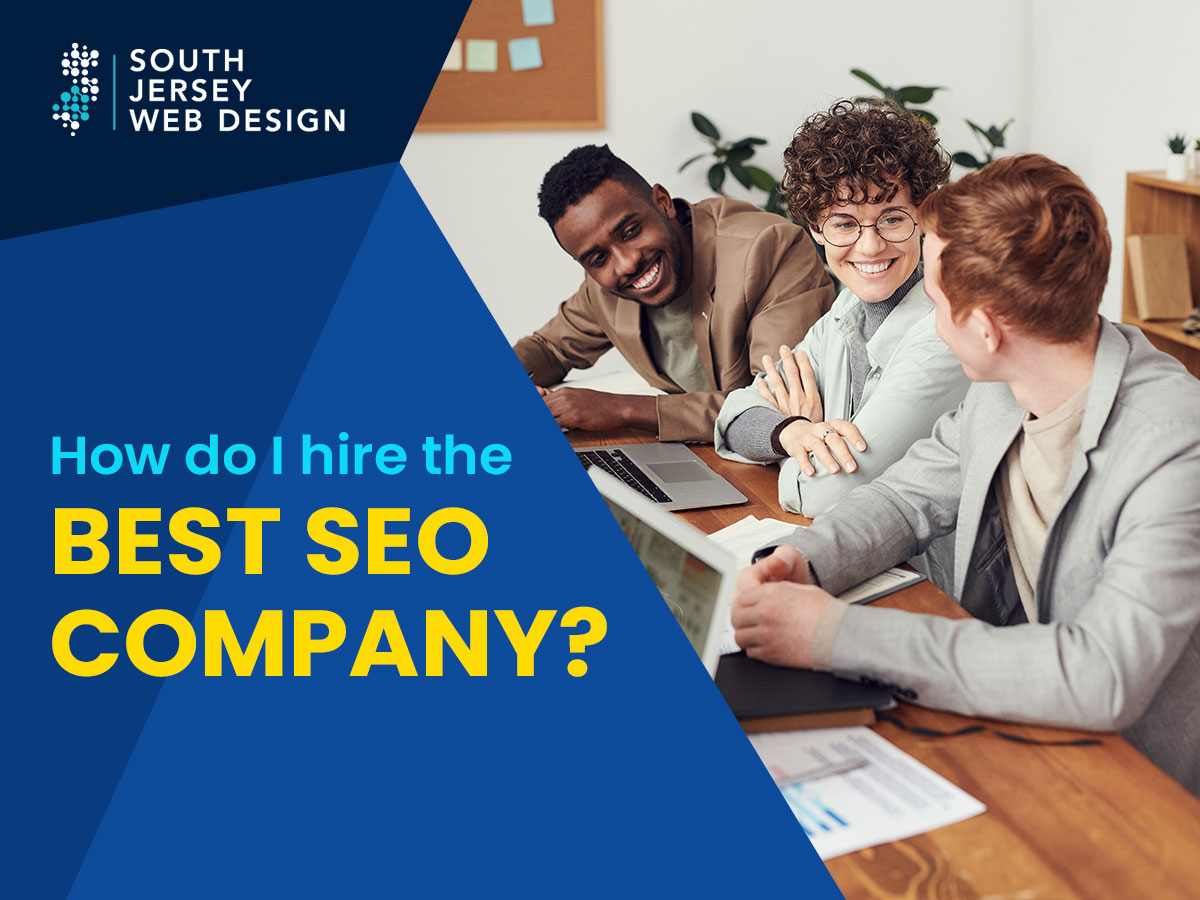 In today's digital landscape, where online visibility can make or break a business, Search Engine Optimization (SEO) has become a critical component of any successful digital marketing strategy. While some businesses may have the in-house expertise to handle SEO, many turn to specialized SEO agencies for their experience, tools, and skills. However, choosing the right SEO agency can be a daunting task. With numerous options available, how do you make an informed decision? In this comprehensive guide, we'll walk you through the essential steps to hire the perfect SEO agency for your needs.
Steps to hire the perfect SEO agency
1. Determine Your SEO Goals
Before you even start looking for an SEO agency, you need to have a clear understanding of what you want to achieve with your SEO efforts, including the benefits of local SEO. Are you looking to increase organic traffic, improve search engine rankings, boost sales, enhance brand visibility, or harness the benefits of local SEO to target a specific geographic audience? Setting specific and measurable goals will not only help you choose the right agency but also measure their success down the road.
2. Assess Your Budget
SEO services can vary widely in price, and it's essential to establish a realistic budget. Consider how much you can comfortably allocate to your SEO efforts. Keep in mind that quality SEO is an investment, and it often pays off in the long run.
3. Research and Create a Shortlist
Start your search for an SEO agency by conducting thorough research. You can use search engines, business directories, and industry forums to identify potential agencies. Additionally, ask for recommendations from peers and colleagues who have experience with SEO services. Create a shortlist of agencies that seem promising.
4. Check Their Reputation and Experience
One of the most critical factors when hiring an SEO agency is their reputation and experience. Look for agencies with a proven track record of success. Check online reviews, testimonials, and case studies to gauge their reputation in the industry. Additionally, consider how long they have been in business and whether they have experience in your specific industry or niche.
5. Evaluate Their Services
Not all SEO agencies offer the same services. Some may specialize in specific areas of SEO, such as technical SEO, on-page optimization, link building, or content creation. Evaluate their service offerings to ensure they align with your SEO goals. A good SEO agency should provide a comprehensive range of services tailored to your needs.
6. Interview the Agencies
Once you've narrowed down your shortlist, it's time to engage with the agencies directly. Schedule interviews or consultations to learn more about their approach and expertise. During these discussions, ask questions like:
Can you explain your SEO strategy and how it will benefit our business?
What tools and software do you use for SEO analysis and reporting?
Can you provide examples of successful SEO campaigns you've managed?
How do you stay up-to-date with the latest SEO trends and algorithm changes?
What is your approach to content creation and link building?
7. Request References
Don't hesitate to ask for references from the agency. Contact previous or current clients to gather insights into their experience working with the agency. Ask about the results achieved, communication, and overall satisfaction.
8. Understand Reporting and Communication
Effective communication and regular reporting are crucial for a successful SEO campaign. Discuss with the agency how they plan to communicate with you and the frequency of progress reports. Transparency in reporting is key to ensuring you can track the effectiveness of their efforts.
9. Review Contracts Carefully
Before making a final decision, carefully review the contract or agreement provided by the SEO agency. Ensure that it outlines the scope of work, deliverables, timelines, and payment terms clearly. Be wary of agencies that lock you into long-term contracts without flexibility.
10. Trust Your Instincts
Ultimately, trust your instincts when making the final decision. Choose an agency that not only meets your technical requirements but also aligns with your company culture and values. A strong working relationship is vital for the success of your SEO partnership.
Questions to Ask an SEO Expert
When you're in the process of hiring an SEO expert or consultant, asking the right questions is crucial to ensure you're making an informed decision. SEO is a complex and ever-evolving field, and the expertise of your chosen SEO professional can significantly impact the success of your online presence. Here are some essential questions to ask when interviewing an SEO expert:
1. Can You Explain Your SEO Strategy?
A competent SEO expert should be able to provide a clear and concise explanation of their SEO strategy. Ask them to outline their approach to on-page and off-page optimization, technical SEO, and content strategy. Their response should align with your business goals and target audience.
2. What Tools and Software Do You Use for SEO?
SEO professionals rely on various tools and software to conduct keyword research, track rankings, and analyze website performance. Inquire about the specific tools and platforms they use to ensure they have access to the necessary resources for effective SEO.
3. Can You Share Examples of Successful SEO Campaigns?
Ask the SEO expert to provide case studies or examples of past clients or projects they have worked on. These examples should highlight the results achieved through their SEO efforts, such as improved rankings, increased organic traffic, and enhanced online visibility.
4. How Do You Stay Updated with SEO Trends and Algorithm Changes?
SEO is an ever-evolving field, with search engines constantly updating their algorithms. Ensure that the SEO expert you're considering stays current with industry trends and algorithm changes. They should participate in ongoing training, attend conferences, and follow reputable SEO news sources.
5. What Is Your Approach to Content Creation and Optimization?
Content is a critical component of SEO. Ask the expert about their approach to content creation and optimization. How do they ensure that content is not only SEO-friendly but also engaging and valuable to your audience?
6. How Do You Conduct Keyword Research?
Keyword research is fundamental to SEO success. Ask the expert about their methodology for keyword research. Are they thorough in identifying relevant keywords and assessing keyword competitiveness?
7. What Are Your Link Building Strategies?
Backlinks play a crucial role in SEO. Inquire about the expert's approach to link building. They should focus on ethical and white-hat link-building strategies that align with search engine guidelines.
8. How Do You Handle Technical SEO Issues?
Technical SEO involves optimizing the technical aspects of a website to improve its search engine visibility. Ask the expert how they address technical SEO issues, including site speed, mobile-friendliness, and crawlability.
9. What Is Your Reporting Structure?
Effective communication and reporting are essential. Understand how and how often the SEO expert will provide progress reports, including key performance indicators (KPIs). Regular reporting helps you track the impact of their efforts.
10. Can You Provide References or Client Testimonials?
Ask for references or client testimonials to gain insights into the expert's past performance and client satisfaction. Contacting previous or current clients can provide valuable information about their reliability and expertise.
11. How Do You Approach Local SEO (if applicable)?
If you operate a local business, inquire about the expert's approach to local SEO. They should be familiar with local search optimization, including Google My Business, local citations, and customer reviews.
12. What Is Your SEO Pricing Structure?
Discuss the expert's pricing structure and payment terms. Understand whether they charge hourly rates, monthly retainers, or project-based fees. Ensure that the pricing aligns with your budget and objectives.
Conclusion
Hiring the right SEO company is a crucial decision that can significantly impact your online success. By considering these factors and conducting thorough research, you can make an informed choice and partner with an SEO company that will help you achieve your digital marketing objectives. Remember that a successful SEO campaign is not just about rankings but also about delivering tangible business results.
When it comes to finding a reliable, experienced and best seo companies in nj, look no further than South Jersey Web Design. Our team of seasoned professionals is well-versed in the latest SEO trends and techniques. We've helped numerous businesses achieve remarkable success in the digital landscape through our customized SEO strategies. Don't wait any longer to boost your online visibility and drive organic traffic. Hire South Jersey Web Design as your SEO expert and take your online presence to new heights. Contact us today to get started!