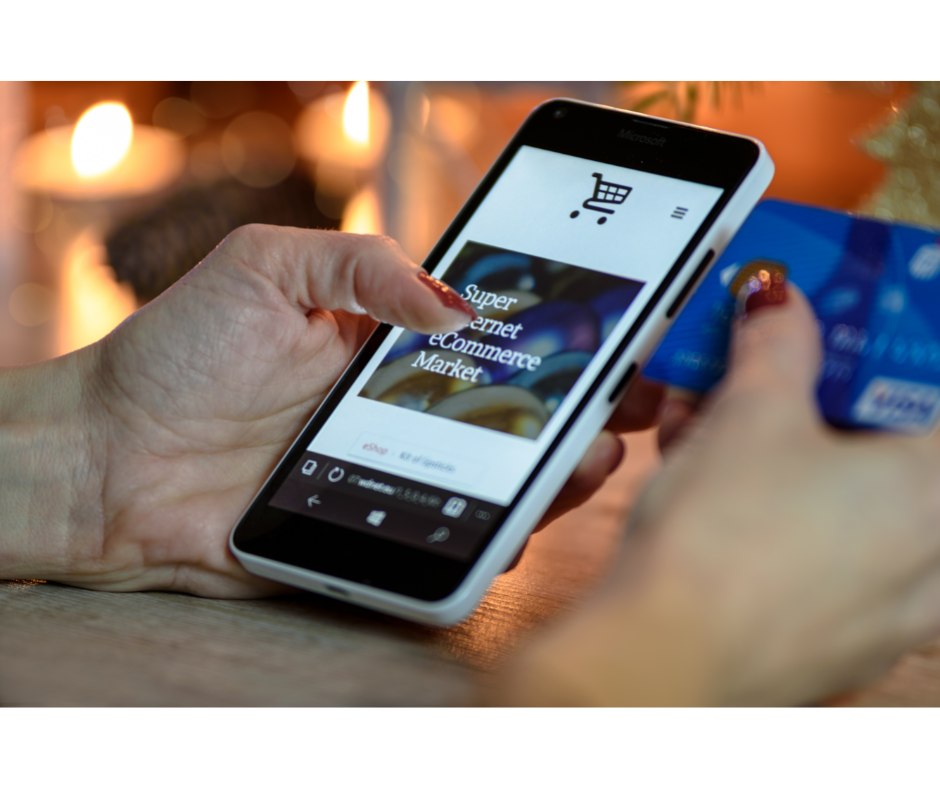 The ecommerce industry has come a long way in the past decade, with advancements in technology and consumer behavior leading to significant changes in the way people shop online. Looking to the future, there are several emerging technologies that are poised to transform the ecommerce landscape even further. In this blog post, we'll explore some of these technologies and provide statistics to illustrate their potential impact.
1. Artificial Intelligence (AI)
Artificial Intelligence (AI) is a technology that has been around for a while, but its potential to revolutionize ecommerce is just starting to be realized. AI-powered chatbots and virtual assistants, for example, are becoming more sophisticated and are being used to provide personalized customer service and product recommendations. According to a recent survey, 34% of consumers have used a chatbot for customer service, and 63% of those who have used one reported that they had a positive experience.
2. Augmented Reality (AR)
Augmented Reality (AR) is another technology that has the potential to transform the ecommerce industry. By allowing customers to "try on" products virtually, AR can help reduce the number of returns and improve the overall shopping experience. In fact, a recent survey found that 61% of shoppers would prefer to shop at stores that offer AR experiences.
3. Virtual Reality (VR)
Virtual Reality (VR) is closely related to AR and is also starting to make its mark on ecommerce. By providing immersive shopping experiences, VR can help brands stand out from the competition and engage customers on a deeper level. According to a recent study, 52% of consumers would be more likely to purchase from a brand that offers a VR experience.
4. Voice Commerce
Voice Commerce is a relatively new technology that allows customers to shop using voice-activated assistants like Amazon's Alexa and Google Assistant. While still in its early stages, Voice Commerce is projected to be a major growth area in the coming years. In fact, a recent report estimated that Voice Commerce sales will reach $40 billion by 2022.
5. Blockchain
Blockchain technology has the potential to revolutionize the way ecommerce transactions are processed and secured. By providing a decentralized and secure way to store transaction data, blockchain can help reduce fraud and increase transparency. According to a recent report, the global blockchain in retail market is expected to grow at a CAGR of 96.4% from 2020 to 2025.
6. 5G
5G is a technology that is set to transform the entire digital landscape, including ecommerce. With faster speeds and lower latency, 5G will make it possible for retailers to offer more immersive shopping experiences and deliver products more quickly and efficiently. According to a recent report, the global 5G in retail market is expected to reach $11.29 billion by 2026.
Conclusion
The future of ecommerce is looking bright, with emerging technologies like AI, AR, VR, Voice Commerce, Blockchain, and 5G poised to transform the industry in exciting new ways. By staying up-to-date with these trends, retailers can position themselves for success in the years ahead.
Looking for an Ecommerce Development Company in New Jersey? Look no further than South Jersey Web Design! Our team of experienced developers and designers has a proven track record of delivering custom ecommerce solutions that meet the unique needs of our clients.
At South Jersey Web Design, we understand that every business is different, which is why we take a personalized approach to ecommerce development. Whether you're looking to build a new online store from scratch or need help optimizing an existing ecommerce site, our team has the expertise and experience to help you achieve your goals.