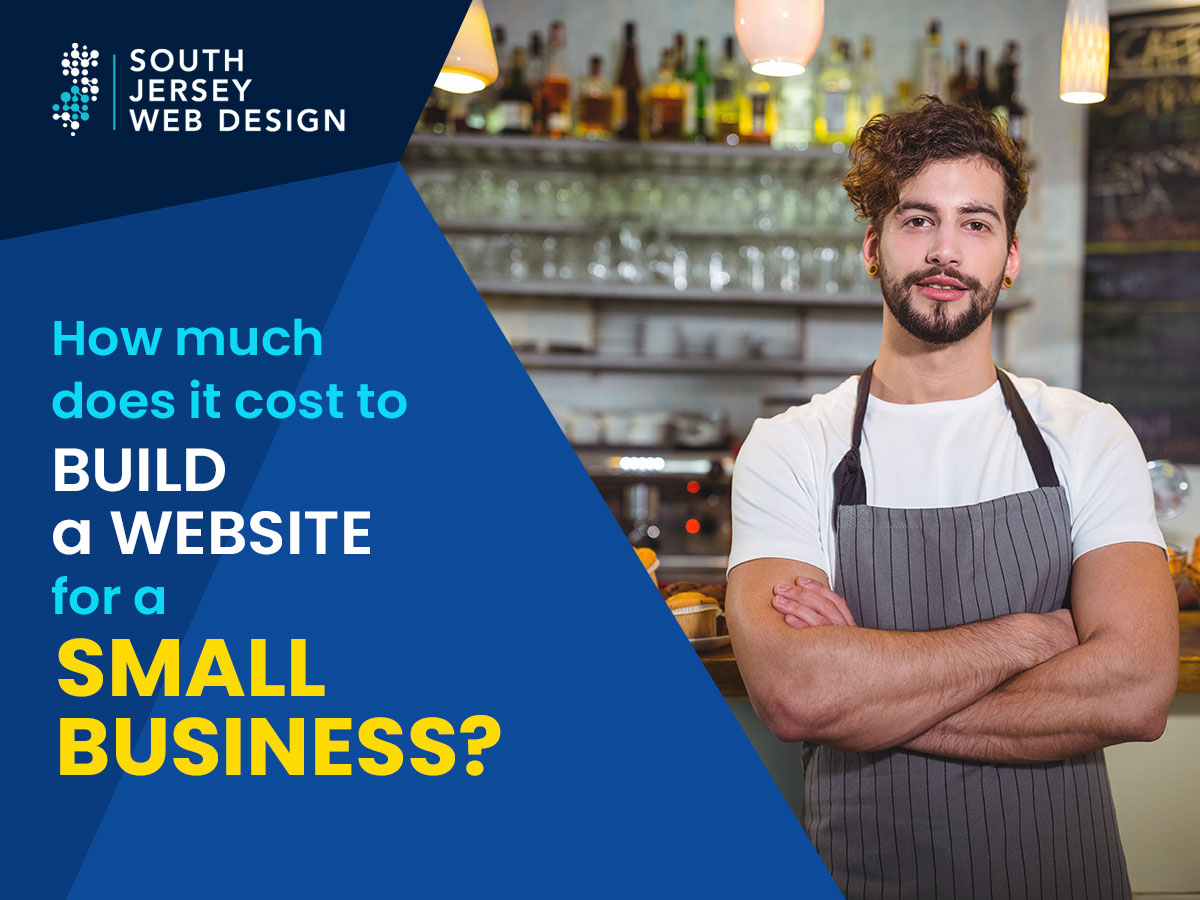 In today's digital age, having a professional online presence is crucial for the success of any small business. A well-designed website not only enhances credibility but also serves as a powerful tool for attracting customers, driving sales, and showcasing products or services. However, there are some common questions that arise for small business owners such as, "Why creating a website for your small business", "How long does it take to build a website for a small business", "How much does it cost to build a website?" In this comprehensive guide, we'll explore the various factors that influence the cost of website development for small businesses, helping you make an informed decision for your online venture.
Why creating a website for your small business
In the fast-paced digital landscape of today, a strong online presence is not just a luxury; it's a fundamental necessity for small businesses aiming to thrive and succeed. The cornerstone of this digital existence? A well-crafted and strategically designed website. In this comprehensive exploration, we delve into the reasons why creating a website for your small business is not only essential but can also be a transformative step towards sustained growth and success.
1. 24/7 Accessibility
Unlike physical storefronts with operating hours, a website is available round the clock. It acts as an always-open gateway for potential customers, allowing them to explore your products, services, and offerings at any time that suits them.
2. Global Reach, Local Appeal
A website has the remarkable ability to transcend geographical boundaries. It enables your small business to connect with a global audience, tapping into markets you might never have considered. Simultaneously, it retains the ability to cater to your local community, showcasing your commitment to serving your immediate surroundings.
3. Enhanced Credibility and Professionalism
A well-designed website is akin to a virtual business card. It instills a sense of professionalism and credibility, conveying that your small business is legitimate, trustworthy, and ready to cater to customer needs.
4. Cost-Effective Marketing
Traditional advertising methods can be costly, especially for small businesses with limited budgets. A website provides a cost-effective marketing platform to showcase your products, share your brand story, and engage with your target audience.
5. Engagement and Interaction
A website fosters two-way communication with your audience. Features like contact forms, comment sections, and live chat options enable customers to interact with you, ask questions, and provide valuable feedback.
6. Showcasing Your Portfolio
For businesses offering products or services, a website serves as an ideal platform to showcase your portfolio. High-quality images, case studies, and success stories help potential customers understand the value you bring.
7. Increased Accessibility to Information
Customers often seek information online before making purchasing decisions. A website allows you to provide detailed information about your offerings, pricing, policies, and more, helping customers make informed choices.
8. Search Engine Visibility
A well-optimized website can significantly improve your search engine rankings. This means that when potential customers search for products or services related to your business, your website is more likely to appear in search results.
9. Data Collection and Analysis
Websites offer valuable insights into customer behavior. Analytical tools help you track visitor demographics, popular pages, click-through rates, and more. This data informs strategic decisions for your business.
10. Building Relationships
A website can serve as a platform to foster lasting relationships with customers. By providing valuable content through blogs, newsletters, and social media integration, you can establish yourself as an industry authority and build a loyal customer base.
How long does it take to build a website for a small business
For small businesses, a well-designed website serves as a digital storefront, a platform to engage customers, and a gateway to new opportunities. However, one of the most common questions that arises is, "How long does it take to build a website for a small business?
Understanding the Stages of Website Development
1. Preparation and Planning
Just like any great project, building a website starts with a solid plan. This phase involves defining the purpose of your website, identifying your target audience, and outlining the content and features you need. Depending on the complexity of your small business and the clarity of your vision, this stage might take around 1 to 2 weeks.
2. Design and Development
This is where the magic happens. The design and development phase is all about turning your ideas into a tangible website. Designers create the visual layout, user interface, and graphics, while developers bring it all to life with coding. The duration of this phase can vary widely, ranging from 4 to 12 weeks or more, depending on the complexity of your website.
3. Content Creation
Compelling content is the lifeblood of your website. This stage involves creating text, images, videos, and other media that will populate your site. The time needed for content creation depends on factors such as the amount of content required and whether you're creating it from scratch or repurposing existing material. On average, this phase might take 2 to 4 weeks.
4. Review and Revisions
Collaboration is key, and this phase allows you to review the initial version of your website. You'll provide feedback, and the development team will make necessary revisions to ensure the site aligns with your vision. This stage typically takes around 1 to 2 weeks.
5. Testing and Quality Assurance
Before launching your website into the digital world, rigorous testing is conducted to ensure that everything works as intended. This includes checking for bugs, broken links, and compatibility across different devices and browsers. The testing phase can last for about 1 to 2 weeks.
6. Launch and Beyond
It's the moment you've been waiting for – your website is ready to go live! Launching your website involves making it accessible to the public. After the launch, ongoing maintenance, updates, and SEO optimization are essential to keep your website running smoothly and engaging visitors effectively.
Factors Influencing the Timeline
1. Scope and Complexity
The more intricate your website's features and design, the longer it may take to build. E-commerce capabilities, custom functionalities, and interactive elements can extend the timeline.
2. Content Readiness
Having content prepared in advance can speed up the process. If content creation is included in the development timeline, it can add a few weeks to the overall duration.
3. Client Collaboration
Timely communication and feedback from your end can significantly impact the timeline. Prompt responses during the review and revision stages keep the project on track.
In total, you're looking at 10-14 weeks from ideation to completion. These time frames are estimations, and your process may take more or less time depending on how complex your site is going to be.
How much does it cost to build a website for a small business?
Understanding the Cost Components
1. Domain Name and Hosting
Every website needs a home, and that's where domain name and hosting come into play. Your domain name is your web address, and hosting is the space where your website files reside. Costs can vary depending on the domain's availability and the hosting package you choose. On average, you might allocate $10 to $50 annually for a domain and around $100 to $300 per year for hosting.
2. Website Design and Development
This is where the visual magic happens. Design encompasses the layout, graphics, and user interface, while development involves coding to bring your website to life. The complexity of your website's design and functionalities plays a significant role in determining costs. For a basic informational website, you might spend $1,000 to $3,000, while more intricate e-commerce or custom sites could range from $5,000 to $10,000 or more.
3. Content Creation
Compelling content is the soul of your website. This includes text, images, videos, and other media that engage your audience. Content creation costs depend on the amount and type of content you need. Budgeting $500 to $1,500 for content creation is a reasonable estimate.
4. E-commerce Functionality
If your small business involves selling products online, you'll need e-commerce features. This entails setting up a secure payment gateway, shopping cart, and product management system. E-commerce development costs can range from $2,000 to $10,000 or more, depending on the complexity.
5. Maintenance and Updates
Once your website is live, ongoing maintenance and updates are crucial to keep it running smoothly and securely. Budgeting around $500 to $1,000 per year for maintenance ensures that your website remains up-to-date and optimized.
Factors Influencing the Cost
1. Complexity and Features
The more complex your website's design and functionalities, the higher the cost. Special features, custom functionalities, and interactive elements contribute to the overall expense.
2. Design Customization
Custom designs tailored to your brand can incur additional costs. Pre-designed templates are more cost-effective but might lack the uniqueness you desire.
3. Content Volume
The amount and type of content you need impact costs. Extensive content creation, such as high-quality images and videos, can add to the expense.
4. E-commerce Requirements
E-commerce features, including inventory management and secure payment gateways, can increase costs.
5. Third-Party Integrations
Integrating third-party tools, such as email marketing platforms or customer relationship management (CRM) systems, can influence the budget.
Creating a website for your small business is an investment in your brand's success and growth. While the costs may seem significant, consider the value a well-designed, functional website brings to your business. Your website serves as a 24/7 marketing tool, a platform for customer engagement, and a showcase for your products or services.
In total, you're looking at an average cost of website design for a small business ranging from $2,100 to $18,350. Let's turn your website dreams into a digital reality with the expertise of a trusted web design company in New Jersey!