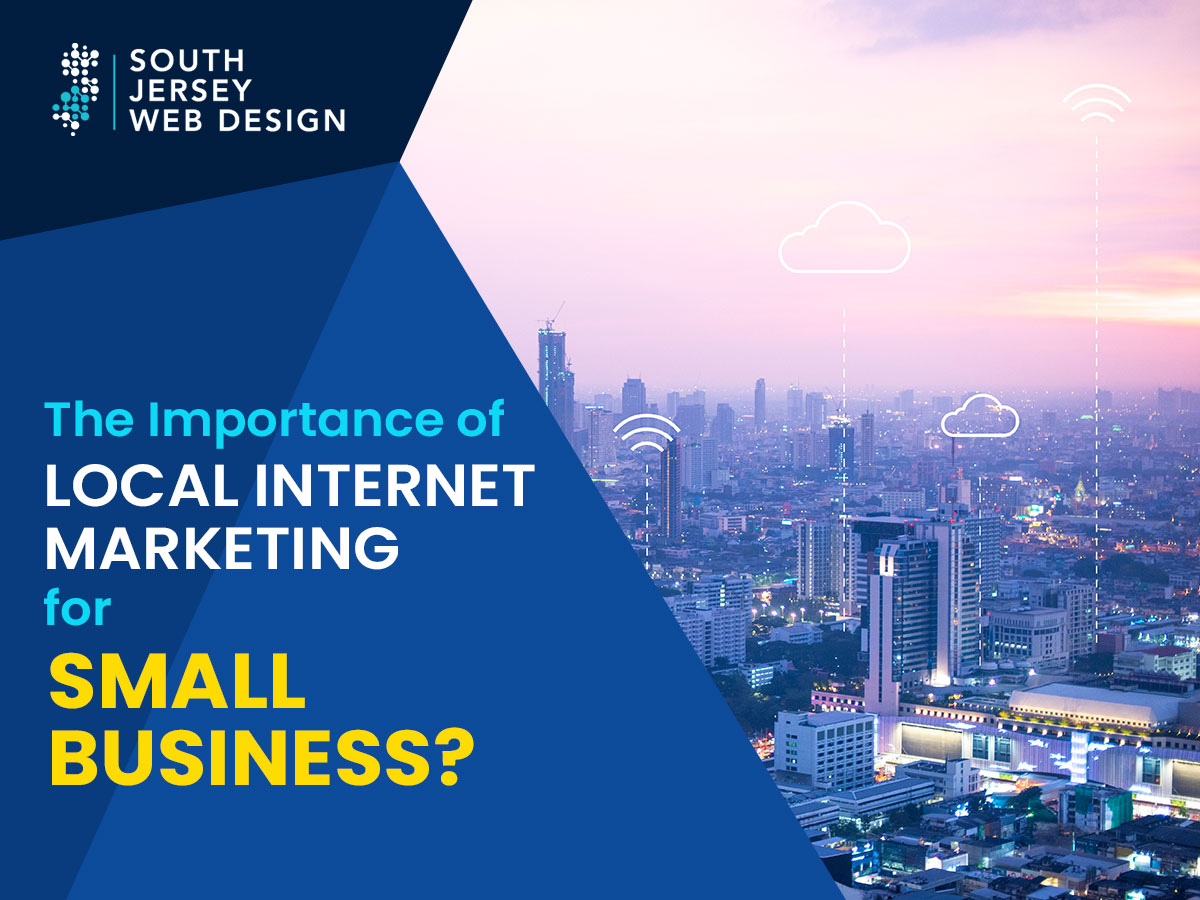 Introduction
In today's fast-paced digital world, having a solid online presence is crucial for any business, big or small. For small businesses, in particular, local internet marketing can make a huge difference in their success and growth. In this comprehensive blog, we'll explore why local internet marketing matters for small businesses and how it can benefit them in reaching more customers, boosting their reputation, and ultimately driving more sales.
Reaching Your Local Customers
As a small business, your main target audience is likely in your local community. Local internet marketing helps you reach these potential customers effectively. With strategies like local SEO (Search Engine Optimization), you can ensure that your business shows up on the first page of search results when people in your area look for products or services like yours. This means more visibility and more chances of attracting local customers.
Standing Out from the Competition
In a competitive market, it can be challenging for small businesses to stand out. Local internet marketing offers you the opportunity to showcase what makes your business unique. Through social media, online advertising, and a well-designed website, you can highlight your products, services, and customer reviews to draw attention to your business over competitors.
Building Trust and Credibility
Online reviews and testimonials play a significant role in customers' decision-making process. With local internet marketing, you can gather positive reviews from satisfied customers and manage your online reputation effectively. A strong online reputation builds trust and credibility, making potential customers more likely to choose your business over others.
Cost-Effective Marketing
Traditional advertising methods like TV or print ads can be expensive for small businesses. Local internet marketing, on the other hand, provides cost-effective alternatives. Social media platforms and local SEO tools allow you to reach your target audience without breaking the bank. This means you can get more value for your marketing budget and see better returns on your investment.
Measuring Your Success
One of the greatest advantages of local internet marketing is the ability to measure your results accurately. With online analytics tools, you can track the performance of your marketing campaigns in real-time. This data-driven approach allows you to see what's working and what's not, so you can make informed decisions and optimize your marketing strategies for better results.
Embracing the Mobile Trend
Mobile devices have become an integral part of people's lives, and they often use them to search for local businesses. Local internet marketing ensures that your business is optimized for mobile users, making it easier for potential customers to find and engage with you on their smartphones or tablets.
Local Content Marketing
Creating valuable and relevant content is a crucial part of local internet marketing. By producing blog posts, articles, and videos that address the needs and interests of your local audience, you can establish yourself as an authority in your industry and attract more potential customers to your website.
Engaging with Your Local Community
Social media platforms provide an excellent opportunity for small businesses to engage with their local community. By sharing updates, responding to comments, and participating in conversations, you can build a loyal following and foster a sense of community around your brand.
Harnessing the Power of Online Directories
Listing your business on online directories and review platforms like Google My Business, Yelp, and TripAdvisor can significantly impact your local internet marketing efforts. Optimizing your profiles with accurate business information and responding to reviews can boost your online visibility and reputation.
Localizing Your Advertising Campaigns
Local internet marketing allows you to tailor your advertising campaigns to specific geographic areas. By using geotargeting and location-based ads, you can ensure that your marketing messages reach the right audience at the right place and time, maximizing the chances of conversion.
Ways to Do Local Internet Marketing for Small Businesses
Here are some effective ways for small businesses to do local internet marketing:
1. Optimize Google My Business (GMB) Listing
Google My Business is a crucial tool for local businesses. Ensure your GMB listing is complete and accurate with essential details like business name, address, phone number, website URL, and operating hours. Encourage customers to leave reviews and respond promptly to both positive and negative feedback to build credibility and trust.
2. Leverage Local SEO Strategies
Local Search Engine Optimization (SEO) is vital for small businesses to rank higher in local search results and enjoy the benefits of Local SEO for small businesses. Include relevant local keywords in your website content, meta tags, and headings. Ensure your website is mobile-friendly, as many local searches happen on mobile devices. Also, list your business on local directories and maintain consistent business information across all platforms.
3. Create Quality Content
Produce valuable and engaging content tailored to your local audience. Write blog posts, articles, and guides that address local topics, events, and trends. Share stories and testimonials from satisfied local customers. This content not only helps establish your business as a local authority but also attracts potential customers to your website.
4. Embrace Social Media
Leverage social media platforms to engage with your local community. Share updates, promotions, and events on Facebook, Instagram, Twitter, and LinkedIn. Use geotargeting and location-based advertising to reach your target audience in specific geographic areas. Respond to comments and messages promptly to foster meaningful connections with your followers.
5. Online Advertising
Consider investing in online advertising to boost your local internet marketing efforts. Platforms like Google Ads and Facebook Ads allow you to target specific locations and demographics, ensuring your ads reach the right audience. Set a budget that aligns with your marketing goals and monitor the performance of your ads to make necessary adjustments.
6. Implement Email Marketing
Build an email list of local customers and prospects who have shown interest in your business. Send personalized and relevant emails with special offers, promotions, and updates. Email marketing is a cost-effective way to keep your brand top-of-mind and nurture relationships with your audience.
7. Host Local Events and Webinars
Organize local events, workshops, or webinars to engage with your community and showcase your expertise. Collaborate with other local businesses to expand your reach and attract new customers. Promote these events on your website and social media platforms to create excitement and anticipation.
8. Offer Local Discounts and Loyalty Programs
Reward local customers with exclusive discounts and loyalty programs. Consider partnering with neighboring businesses to offer joint promotions, encouraging cross-promotion and increasing foot traffic to both locations.
9. Engage with Online Communities
Participate in local online forums, community groups, and industry-specific platforms where your target audience is active. Engaging with these online communities allows you to build relationships, demonstrate your expertise, and gain valuable insights into your customers' needs and preferences.
Conclusion
For small businesses, local internet marketing is a game-changer. It allows you to connect with your local customers, stand out from the competition, and build a trustworthy reputation online. With cost-effective marketing strategies and the ability to measure your success, you can maximize your marketing efforts and drive more business to your door. Embracing the mobile trend ensures that you're reaching customers where they are most active. By investing in local internet marketing, you can take your small business to new heights and achieve long-lasting success in the digital world. So, don't wait! Start harnessing the power of local internet marketing today and watch your small business flourish like never before.
Are you struggling to reach your local target audience? Is your online presence not reflecting the true potential of your business? Look no further! South Jersey Web Design, the leading local internet marketing company, is here to catapult your business to new heights.