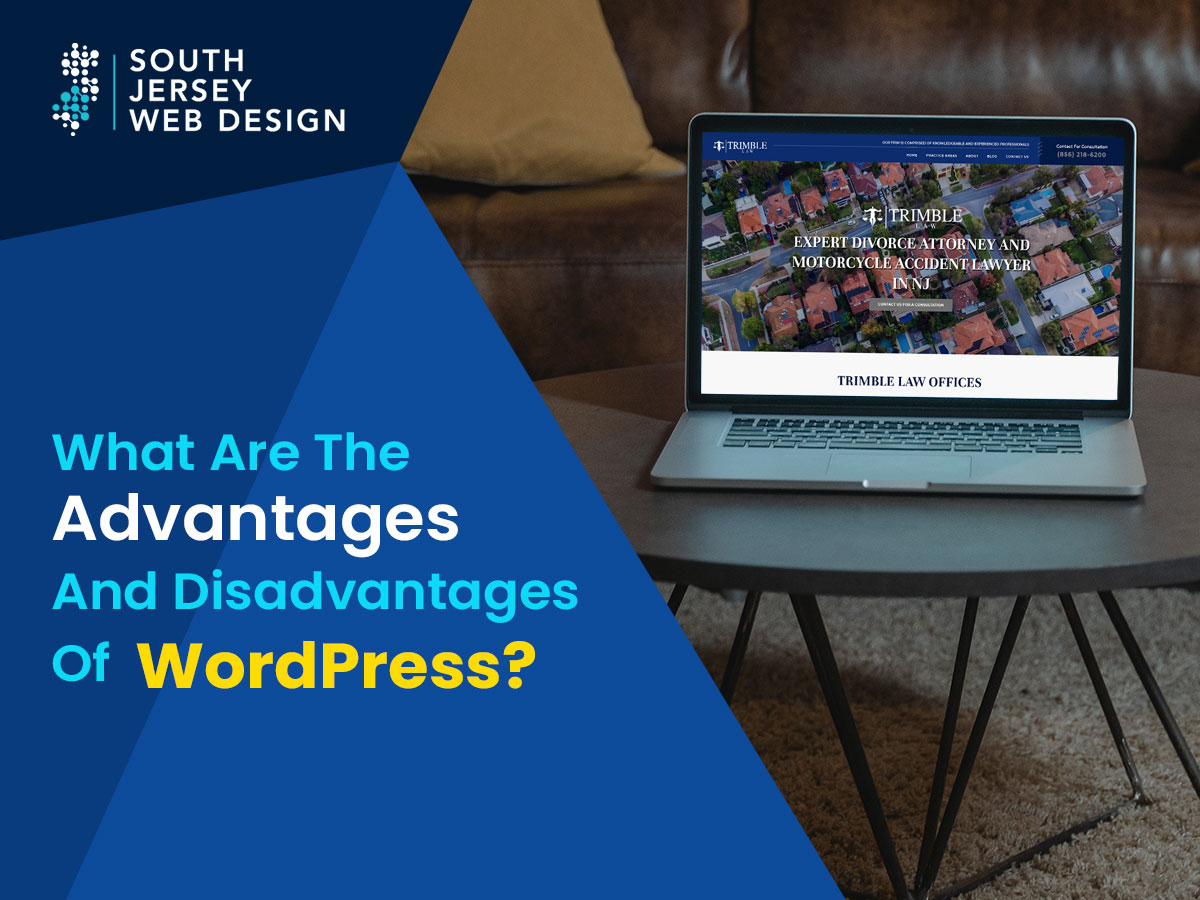 Introduction
WordPress has evolved from a simple blogging platform to one of the most popular content management systems in the world. Its user-friendly interface, extensive plugin library, and customizable themes have made it a top choice for individuals and businesses seeking an online presence. However, like any technology, WordPress comes with its own set of advantages and disadvantages. In this blog, we will delve into the benefits and limitations of using WordPress, providing a comprehensive understanding of this widely-used platform.
Advantages of WordPress
1. User-Friendly Interface and Easy Setup
WordPress offers a straightforward and intuitive user interface, making it accessible to both technical experts and beginners. The platform's one-click installation process allows users to set up a website quickly, saving time and effort. Even those with limited technical knowledge can navigate the dashboard and create content effortlessly.
2. Vast Plugin Ecosystem
One of the most significant advantages of WordPress is its extensive plugin ecosystem. With over 58,000 plugins available in the WordPress repository, users can easily add various functionalities to their websites. From SEO optimization and security enhancements to e-commerce solutions and social media integration, there is a plugin for nearly every need.
3. Customization and Themes
WordPress offers a wide array of free and premium themes, catering to diverse industries and design preferences. Users can select a theme that aligns with their brand identity and customize it further to create a unique and visually appealing website. This flexibility allows users to showcase their creativity and stand out in the online space.
4. Search Engine Optimization (SEO) Friendly
Optimizing your WordPress site for search engines is essential to maximize your online visibility and attract organic traffic. WordPress is inherently designed with SEO in mind, making it a preferred choice for those seeking higher search engine rankings. The platform generates SEO-friendly URLs, allows the optimization of meta information, and provides compatibility with popular SEO plugins, such as Yoast SEO. By strategically incorporating relevant keywords and following best SEO practices, you can enhance your site's visibility and reach a broader audience. These features empower users to improve their website's visibility and organic traffic, ensuring your content reaches the right audience and achieves better search engine rankings.
5. Active and Supportive Community
The WordPress community is vibrant and vast, comprising developers, designers, and users who actively contribute to its growth. This strong community support ensures regular updates, bug fixes, and constant improvements to the platform. Users can seek help from forums, attend meetups, and collaborate with others, making it a reliable and secure CMS.
6. Mobile Responsiveness
With the increasing use of mobile devices, having a mobile-responsive website is essential. WordPress themes are designed to be responsive, ensuring a seamless user experience across different screen sizes and devices.
7. Cost-Effective Solution
WordPress itself is an open-source software, which means it is free to use. While users might need to invest in themes, plugins, and hosting, it still remains a cost-effective solution compared to building a website from scratch.
Disadvantages of WordPress
1. Security Vulnerabilities
Due to its immense popularity, WordPress has become a target for hackers and malicious attacks. Security vulnerabilities can arise from outdated themes, plugins, or core files. Website owners must take proactive measures to protect their sites, such as using reputable plugins, implementing security measures, and keeping everything up to date.
2. Performance and Speed
As websites grow in complexity with numerous plugins and heavy content, they may experience slower loading times. This can negatively impact user experience and search engine rankings. To maintain optimal performance, website owners should employ various optimization techniques, such as caching, image compression, and selecting reliable hosting providers.
3. Limited Customization without Coding
While WordPress offers significant customization capabilities through its themes and plugins, some advanced customizations may require coding knowledge. Non-technical users might find it challenging to achieve specific functionalities without the assistance of a developer. In such cases, hiring a WordPress developer may be necessary to implement complex customizations.
4. Plugin Compatibility Issues
With a vast library of plugins available, there is a possibility of compatibility issues between different plugins. Installing too many plugins or using poorly coded ones can lead to conflicts, which may cause errors or even crash the website. Users should carefully choose plugins from reputable sources and regularly update them to avoid compatibility problems.
5. Regular Updates and Maintenance
Maintaining a WordPress website requires constant updates for themes, plugins, and the core software. Neglecting updates can lead to security vulnerabilities and performance issues. Regular maintenance is essential for smooth website operation.
Conclusion
WordPress has undeniably revolutionized website development with its user-friendly interface, extensive plugin library, and customizable themes. The advantages of WordPress, such as its accessibility, versatility, and SEO-friendliness, make it an excellent choice for individuals and businesses alike. However, users must also be aware of the potential drawbacks, including security vulnerabilities, performance issues, and the need for technical knowledge for advanced customizations.
By understanding both the advantages and disadvantages of WordPress, website owners can make informed decisions and leverage the platform's strengths while mitigating its weaknesses. With proactive maintenance, security measures, and optimization techniques, WordPress can be a powerful tool to create and maintain a successful online presence. It remains essential for users to stay updated with the latest WordPress developments, seek community support, and prioritize website security to ensure a smooth and rewarding experience with this widely-used CMS.
Are you looking to take your online presence to new heights? Our premier WordPress development company in New Jersey is here to help you build a stunning, feature-rich, and high-performing website that captures your audience's attention.
FAQs related to Advantages and Disadvantages of WordPress
1. What are the advantages of using WordPress for my website?
WordPress offers several advantages, including its user-friendly interface, extensive plugin ecosystem, and customization options. It allows easy content creation and management, making it suitable for both beginners and experienced users. The vast plugin library enables users to add various functionalities to their websites without extensive coding. Customizable themes allow users to create unique and visually appealing websites that align with their brand identity.
2. Can WordPress help with Search Engine Optimization (SEO)?
Yes, WordPress is inherently designed with SEO in mind, making it a preferred choice for improving search engine rankings. It generates SEO-friendly URLs, allows optimization of meta information, and supports popular SEO plugins like Yoast SEO and All in One SEO Pack. By optimizing content, incorporating relevant keywords, and using these SEO plugins, website owners can enhance their site's visibility and attract organic traffic.
3. Are there any potential security risks associated with using WordPress?
Yes, as with any popular platform, WordPress is susceptible to security vulnerabilities. Outdated themes, plugins, and core files can expose your site to potential threats. However, staying updated with the latest releases, using reputable plugins, and implementing security measures can significantly reduce these risks and protect your WordPress website.
4. How does WordPress handle website performance?
WordPress performance can be affected by factors like hosting quality, the number of plugins installed, and the complexity of the website's design. Users should focus on optimizing page load speed by compressing images, enabling browser caching, and choosing reliable hosting providers. Regular maintenance and monitoring will help maintain a smooth user experience and keep the site running efficiently.
5. Can WordPress accommodate advanced customizations for my website?
While WordPress offers considerable flexibility through themes and plugins, some advanced customizations may require coding skills. Non-technical users might need the assistance of a WordPress developer to implement complex functionalities and custom features.
6. What is the significance of the WordPress community?
The WordPress community plays a crucial role in the platform's growth and improvement. It consists of developers, designers, and users who actively contribute to the ecosystem by developing plugins, sharing knowledge, and providing support. The active community ensures regular updates, bug fixes, and security enhancements, making WordPress a reliable and well-maintained CMS.