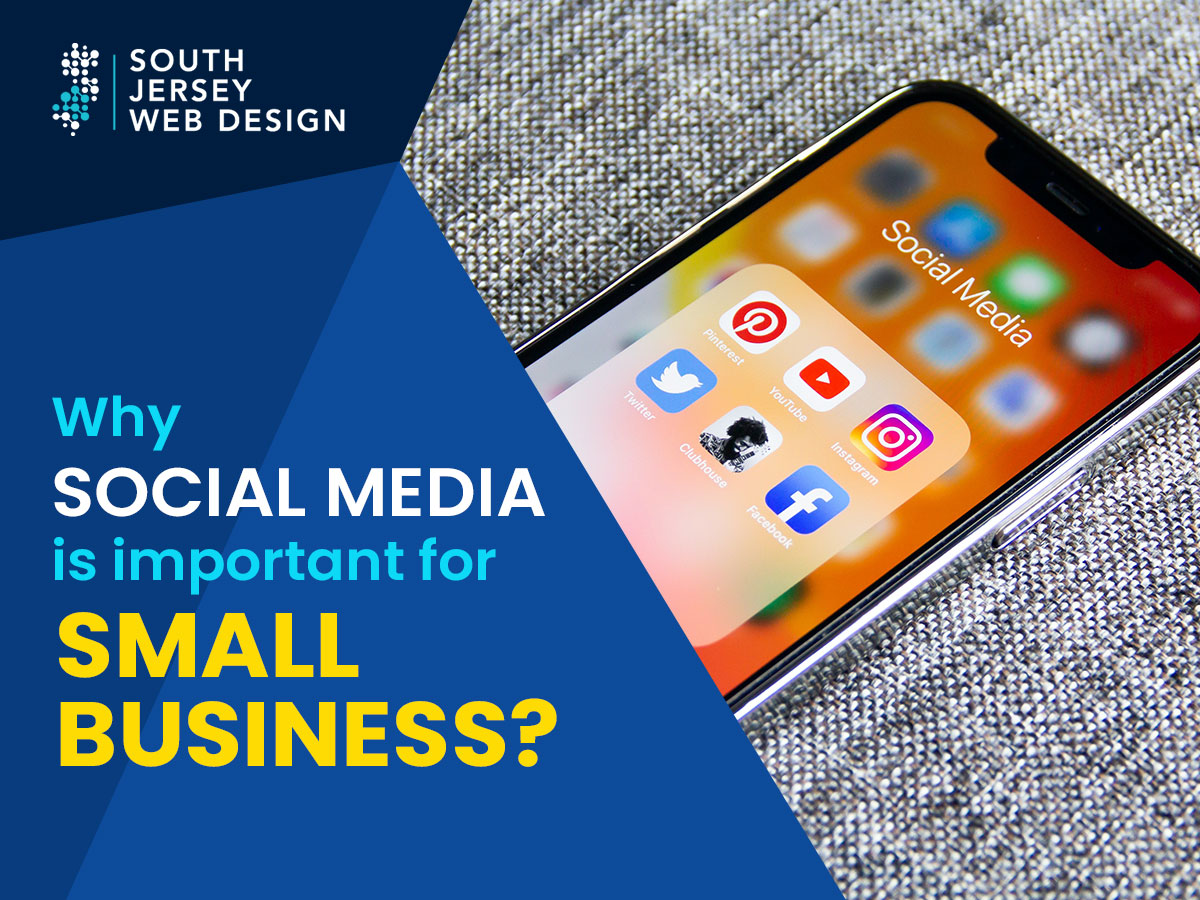 In today's digital era, social media has revolutionized the way businesses operate, particularly for small enterprises aiming to make a big impact. The world of social media offers a plethora of opportunities for growth, engagement, and visibility that can significantly propel small businesses toward success. Social media being used by 4.62 billion people represents just over half of the global population and represents 93.4% of internet connected people. In this comprehensive blog, we will explore the multitude of reasons why social media is crucial for small businesses, dissecting its benefits, impacts, advantages, and even a few potential downsides.
How Social Media Positively Affects Small Businesses
Social media acts as a catalyst for positive change in the small business landscape. It provides a level playing field, enabling businesses with limited resources to reach a global audience. Here are some of the ways social media has a positive impact:
1. Enhanced Brand Visibility
Among internet users ages 18-34, 95% will follow at least one brand on social media. Through strategic content sharing and engagement, small businesses can amplify their brand presence, making their offerings visible to a wider audience. Small businesses often struggle to break through the noise and reach their target audience. This is where social media shines. Platforms like Facebook, Instagram, Twitter, and LinkedIn offer unparalleled exposure to a vast user base. By crafting a compelling social media presence, small businesses can showcase their unique value proposition and establish a distinct brand identity.
2. Direct Customer Interaction
Engagement is at the heart of social media. It provides a direct line of communication between businesses and customers. Responding to comments, messages, and feedback demonstrates a commitment to customer satisfaction. Furthermore, businesses can conduct polls, surveys, and Q&A sessions to actively involve customers in decision-making processes.
3. Cost-Effective Marketing
Traditional advertising avenues can strain the budget of small businesses. Social media offers a cost-effective alternative. With the ability to choose specific demographics, interests, and behaviors, social media advertising allows for precise targeting. This means you can reach potential customers who are genuinely interested in your products or services without overspending.
4. Access to Analytics
Most social media platforms provide analytics tools that offer insights into audience demographics, engagement metrics, and post performance. These analytics can guide your content strategy, helping you create content that resonates with your audience.
5. Community Building
Social media platforms offer the ideal space for building a loyal community around your brand. By consistently sharing valuable content, insights, and behind-the-scenes glimpses, you can foster a sense of belonging among your audience. This, in turn, nurtures customer loyalty and encourages repeat business.
6. Increased Website Traffic
Social media acts as a gateway to your website, driving traffic and potential customers directly to your digital storefront. By strategically sharing blog posts, product pages, and promotional content, businesses can pique the interest of their social media audience and guide them to explore more on their website.
7. Building Brand Loyalty
Social media is a place where businesses can foster brand loyalty by consistently delivering value to their audience. Sharing educational content, behind-the-scenes glimpses, and stories that resonate with your target market creates a deeper connection. Loyal customers are more likely to spread the word, refer others, and make repeat purchases.
8. Showcasing Expertise
Positioning your business as an industry expert can set you apart from the competition. Social media provides a platform for sharing informative content, industry insights, and thought leadership. By offering valuable knowledge, businesses can gain trust and credibility, making customers more likely to choose their products or services.
9. Real-Time Market Feedback
Social media offers a real-time feedback loop, allowing businesses to gauge customer sentiment and preferences instantly. Monitoring comments, reviews, and reactions provides valuable insights into what customers love and what can be improved. This feedback can inform product development, service enhancements, and overall business strategies.
10. Leveling the Playing Field
In the digital landscape, small businesses can stand shoulder to shoulder with larger competitors. Social media provides an equal platform for businesses of all sizes to showcase their offerings, tell their story, and connect with their target audience. With a creative and strategic approach, small businesses can leave a lasting impression that rivals even the biggest players in the market.
Social Media Platforms for Small Business
Social media platforms have emerged as powerful tools that can help small businesses achieve these goals. With a multitude of platforms available, each catering to different audiences and content types, choosing the right ones can significantly impact a small business's success. Here are some of the top social media platforms ideal for small businesses, providing insights into their unique features and how they can be harnessed effectively. Additionally, recognizing the importance of local internet marketing for small businesses enhances the value of these platforms. By focusing on local strategies, businesses can tap into their immediate community, forging stronger connections and driving growth.
1. Facebook: The All-Inclusive Platform
Facebook remains one of the most versatile platforms for small businesses. With billions of active users, it offers a vast audience reach. Facebook's business pages enable businesses to showcase their offerings, share content, and engage with customers through posts, comments, and messages. The platform's targeted advertising options allow businesses to reach specific demographics based on interests, location, and behavior, making it an effective tool for local marketing and building brand awareness.
2. Instagram: Visual Storytelling
If your business thrives on visual appeal, Instagram is the go-to platform. Centered around images and short videos, Instagram is perfect for showcasing products, sharing behind-the-scenes content, and telling your brand's story through captivating visuals. With features like Instagram Stories and IGTV, businesses can engage with their audience in creative and interactive ways. Hashtags play a significant role on Instagram, allowing businesses to expand their reach to a broader audience interested in their niche.
3. Twitter: Real-Time Engagement
Twitter is known for its fast-paced, real-time interactions. This platform is ideal for businesses that want to provide quick updates, share industry news, and engage in conversations relevant to their field. With a character limit on tweets, businesses must craft concise yet compelling messages. Twitter's use of hashtags makes it easy to join trending conversations and connect with a wider audience beyond your followers.
4. LinkedIn: B2B Networking
For businesses targeting a professional audience or engaging in B2B interactions, LinkedIn is indispensable. It's a platform for establishing thought leadership, sharing industry insights, and networking with peers. A well-optimized LinkedIn profile can enhance a business's credibility and attract potential partners, clients, and employees. LinkedIn also offers advertising options to reach specific professional demographics.
5. Pinterest: Visual Discovery
Pinterest is an often-underestimated platform that's perfect for businesses in visually appealing industries such as fashion, food, and home décor. It serves as a visual discovery engine, allowing users to find and save ideas for future use. Businesses can create "pins" to showcase their products and services, driving traffic to their websites. Pinterest's user base is highly engaged, making it a valuable platform for product discovery and brand exposure.
6. TikTok: Creative Engagement
TikTok has skyrocketed in popularity, especially among younger audiences. While it may not be suitable for every business, those with a creative and visually engaging approach can find success here. Short-form videos allow businesses to showcase their personality, products, and services in fun and inventive ways. The platform's use of trends and challenges can help businesses tap into viral content and gain rapid exposure.
7. YouTube: Visual Storytelling and Education
YouTube is the second-largest search engine globally, making it a goldmine for businesses looking to share video content. Whether it's product demos, tutorials, or brand stories, YouTube allows for in-depth visual storytelling. Creating valuable and engaging video content can help establish a business as an authority in its field while catering to different learning styles.
Advantages and Disadvantages of Social Media
Advantages
Global Reach: Small businesses can reach a vast and diverse audience without geographical constraints.
Engagement Opportunities: Direct interactions with customers lead to improved customer service and loyalty.
Cost-Effective Marketing: Social media advertising can yield significant results without breaking the bank.
Disadvantages
Time-Consuming: Managing social media accounts requires consistent effort and time.
Negative Feedback: Public platforms can expose businesses to negative comments and reviews.
Dependency on Algorithms: Changes in platform algorithms can impact visibility and engagement.
Privacy Concerns: Businesses must handle customer data responsibly to avoid privacy issues.
Competitive Landscape: Standing out in a crowded digital space can be challenging.
Conclusion
In the contemporary business landscape, social media is not just an option; it's a necessity. Small businesses can harness its potential to level the playing field, connect with their audience, and achieve remarkable growth. By enhancing brand visibility, fostering engagement, and leveraging the power of real-time communication, social media becomes a vital tool in the arsenal of every small business owner. Embrace the world of social media and unlock a world of endless possibilities for your small business's success.
Unlock Your Business's Potential with Cutting-Edge Online Marketing Services in New Jersey! Elevate your brand's visibility, engage with your target audience, and drive growth in the digital realm. Our expert team is dedicated to tailoring strategies that resonate with local audiences, ensuring your business thrives in today's competitive landscape.