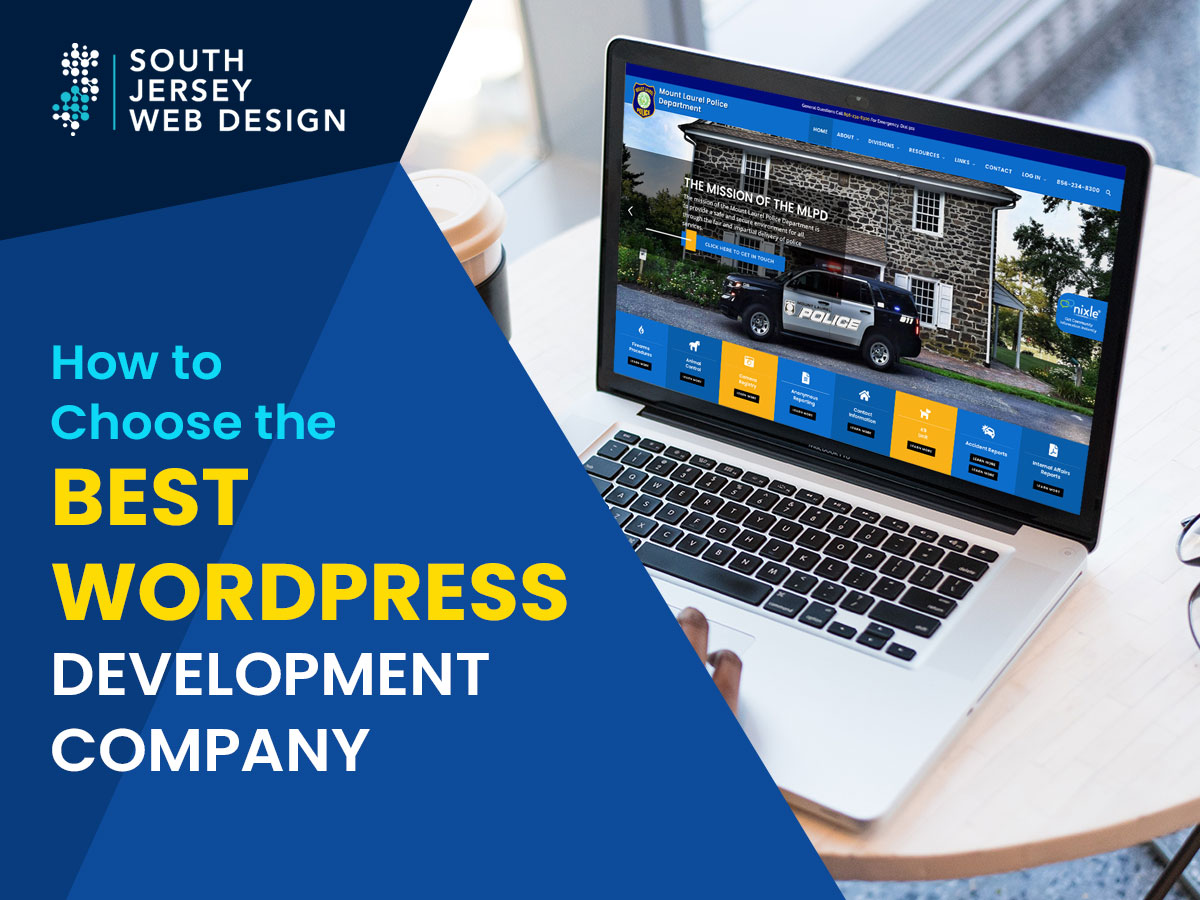 In the digital age, having a strong online presence is crucial for businesses of all sizes. A well-designed and functional website is at the core of this presence, and WordPress is one of the most popular platforms for building websites. It's essential to explore the advantages and disadvantages of WordPress to make an informed decision for your online presence. However, finding the right WordPress development company to bring your vision to life can be a daunting task. In this comprehensive guide, we'll walk you through the key factors to consider when choosing the best WordPress development company for your project.
1. Define Your Goals and Budget
Before you start your search for a WordPress development company, it's essential to have a clear understanding of your goals and budget. Ask yourself:
– What is the purpose of your website (e.g., e-commerce, blog, portfolio)?
– What features and functionalities do you need?
– What is your timeline for the project?
– What is your budget range?
Defining your goals and budget will help you narrow down your choices and communicate your needs effectively to potential development partners.
2. Look for Relevant Experience
Experience matters when it comes to WordPress development. Look for a company that has a proven track record of building WordPress websites, especially those similar to your project. Check their portfolio to see if they have worked on projects in your industry or with similar requirements. Experienced developers are more likely to anticipate challenges and deliver high-quality results.
3. Evaluate Technical Expertise
A WordPress development company should have a team of skilled professionals with expertise in various aspects of web development. Pay attention to the following technical skills:
– Proficiency in WordPress, including theme and plugin development.
– Knowledge of HTML, CSS, JavaScript, and PHP.
– Experience with responsive design for mobile optimization.
– SEO best practices for on-page optimization.
– Security measures to protect your website from threats.
Ask about the technologies and tools they use and ensure they align with your project's needs.
4. Check for Customization and Scalability
Every business is unique, and your website should reflect that. A good WordPress development company should be able to create a website tailored to your specific needs. Avoid companies that rely heavily on pre-made templates, as these can limit customization.
Additionally, consider the scalability of your website. Your business may grow, and your website should be able to grow with it. Ensure that the company you choose can build a scalable and flexible website that can accommodate future updates and expansions.
5. Review Client Testimonials and References
Client testimonials and references provide valuable insights into a company's reputation and reliability. Look for reviews and case studies on their website or ask for references you can contact. Speaking with previous clients can give you a better understanding of what it's like to work with the company and the results they've achieved.
6. Consider Support and Maintenance
Launching your website is just the beginning. Websites require ongoing maintenance, updates, and support. Inquire about post-launch support services and maintenance packages offered by the WordPress development company. A company that provides reliable support can save you time and headaches in the long run.
7. Assess Communication and Project Management
Effective communication is essential for a successful partnership. Evaluate how the company communicates with clients, including their responsiveness to emails and calls. Ask about their project management process and how they keep clients informed about progress.
8. Transparency in Pricing
Clear and transparent pricing is crucial to avoid unexpected costs. Ensure that the WordPress development company provides a detailed breakdown of costs, including design, development, third-party tools, and ongoing expenses. Beware of companies that provide vague estimates without a clear scope of work.
9. Compare Multiple Quotes
Don't settle for the first WordPress development company you come across. Collect quotes and proposals from multiple companies and compare them based on factors such as cost, timeline, and the scope of work. This will help you make an informed decision.
10. Trust Your Instincts
Lastly, trust your instincts when choosing a WordPress development company. If something doesn't feel right or if you have doubts about their capabilities, it's okay to continue your search. A successful partnership requires trust and confidence in your chosen development team.
Frequently Asked Questions
1. How do I choose a WordPress development agency?
At South Jersey Web Design, we understand that choosing the right WordPress development agency is essential for your online success. To make an informed decision:
1. Define Your Needs: Start by defining your project's goals, scope, and budget. This clarity will help you find an agency that aligns with your requirements.
2. Check Experience: Look for agencies like us with extensive experience in WordPress development. Our track record showcases our ability to deliver quality projects.
3. Review Our Portfolio: Explore our portfolio to see the diverse range of projects we've handled. You'll find examples that resonate with your vision.
4. Ask for References: We're more than happy to provide references and case studies, so you can hear from our satisfied clients about their experiences working with us.
5. Assess Our Technical Skills: Our team possesses the necessary technical skills, including WordPress expertise, coding languages (HTML, CSS, PHP, JavaScript), and SEO knowledge.
6. Communication: Effective communication is at the core of our services. We ensure clear and prompt communication throughout the project.
7. Budget: Our pricing is competitive, and we offer value that aligns with your budget. Keep in mind that investing in quality often pays off in the long run.
8. Support and Maintenance: Post-launch support and maintenance are part of our commitment to your success. We're here to assist you beyond the project's completion.
2. What is the best WordPress development company?
Determining the "best" WordPress development company is subjective and depends on your unique project requirements and goals. Consider factors like experience, technical expertise, portfolio, client testimonials, and budget. At South Jersey Web Design, we strive to be the best fit for your needs by:
– Combining our extensive experience with your project's goals.
– Offering technical expertise, creativity, and a proven track record.
– Aligning our portfolio and client testimonials with your vision.
– Demonstrating effective communication, responsiveness, and reliability.
– Providing competitive pricing that represents the value we deliver.
– Offering ongoing support and maintenance to ensure long-term success.
We believe that the best WordPress development company for your project is one that shares your values and can turn your vision into a reality.
3. How do I choose a website development company?
Choosing a website development company, whether for WordPress or other platforms, involves considering factors such as experience, skills, portfolio, references, communication, budget, and long-term support. At South Jersey Web Design, we excel in all these areas, ensuring your website project is in capable hands.
4. What should you consider when hiring a WordPress developer?
When hiring a WordPress developer, look for qualities like experience, technical skills, a robust portfolio, positive references, effective communication, reasonable pricing, and timeliness. At South Jersey Web Design, our developers embody these qualities, ensuring your project's success.
5. How much should I pay a WordPress developer?
The cost of hiring a WordPress developer can vary based on factors like location, experience, and project complexity. On average, freelance WordPress developers may charge between $30 to $100 per hour, while agencies might have different pricing models, such as fixed project fees. At South Jersey Web Design, our rates are competitive and tailored to your specific project requirements. We believe in providing fair pricing that aligns with the value we bring to your project, ensuring a win-win partnership. Contact us for a personalized quote based on your needs.
Conclusion
Choosing the best WordPress development company is a critical decision that can significantly impact your online presence. By defining your goals, evaluating experience and technical expertise, and considering factors like customization, support, and communication, you can make an informed choice that aligns with your business objectives. Remember that your website is an investment in your brand's future, so choose wisely.
if you're looking for a WordPress development company in New Jersey, Contact us today.